Most of us live our lives in a highly artificial way; the demands and addictions of the modern world control what we do and even what we dream of doing.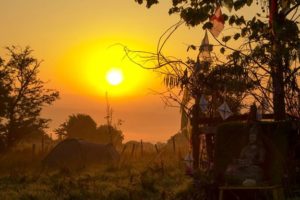 Buddhafield North is the beginning of an escape from this cycle, an attempt to live out the teachings of the Buddha in a way more akin to life the Buddha himself led.
We offer a small programme of outdoor retreats; all activities are held outdoors or under canvas.They are for a weekend or longer; some are meditation retreats, some are for families and children, but all have the common thread of the outdoors, a return to nature, and the teachings of the Buddha.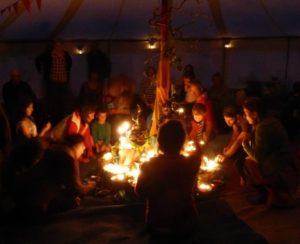 Have a look around the website, check out next years retreats, our open retreat (families welcome), the women's weekend, and the meditation retreat.There's more about each retreat on the retreat page and you can book on the retreat from that page.
We offer a little info on Buddhism and links to where you can find out much more. And the site would not be complete without something about our famous kids area!